Game Review: Adventure Time: The Secret Of The Nameless Kingdom
Game Review: Adventure Time: The Secret Of The Nameless Kingdom
Available on: Xbox 360 (console reviewed on), PlayStation 3, PlayStation Vita, Nintendo 3DS, PC (Windows)
Released: 18th November 2014
PEGI: 7
I have two quick questions for you: 1. Do you like Adventure Time? 2. Do you like Zelda?
If you answered "Heck yeah, more than Jake loves his Everything Burrito" to both of those questions, then get hold of Santa Claus before he starts making his list and checking twice (too early?!) and demand this new Adventure Time game, the third to be released after Hey Ice King! Why'd You Steal Our Garbage?! and Explore the Dungeon Because I Don't Know!. This is because Adventure Time: The Secret Of The Nameless Kingdom is basically The Legend Of Zelda: A Link To The Past.
The stone-cold classic action and adventure game for the Super Nintendo (SNES) has the surrealist humour and fantastic arsenal of characters in Adventure Time slavered on top but this alongside some superficial 3D touches on the levels (Jake and Finn retain an 8-bit charm) are all that really separate the games.
You play as Finn (with Jake in his pocket) instead of Link, and the game retains Zelda's overhead view, its series of dungeons, the way you acquire weapons and the way you build-up your tools to tackle the increasingly difficult puzzles that start coming at you thick and fast like a globbed off Lumpy Space Princess.
I didn't get too deep into the game to find and spoil any great narrative shifts and twists, but the gist of the game is similar to the show: beat-up the monsters and the bad guys, help the princesses and the people of the land of Ooo, and generally be mathematical with a sword in your hand.
Conclusion: I am of a mind and of an age where the concept of playing an old Zelda game in an Adventure Time skin is incredibly alluring, but is it UNACEPTAAAABBLLLLEEEEE for a game released in 2014 at between £15 and £35 to be one that was basically made in the early nineties? The answer to that and to the value of Adventure Time: The Secret Of The Nameless Kingdom as a game simply comes back to first two questions at the start of this review - if you love Adventure Time and/or Zelda, you are going to love this game. If you don't, The Secret Of The Nameless Kingdom is not going to change your mind one jot.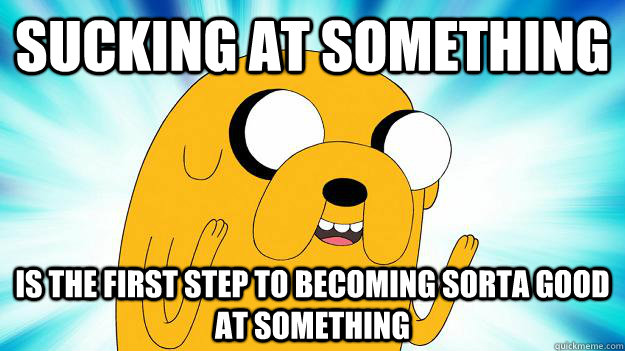 Gameplay: "Dude, suckin' at something is the first step to being sorta good at something."
Sound design: "I'd like your flesh? I'm going to take it from you while you sleep."
Storyline: Gunter's a woman?
Verdict: Oh. My. Glob.
Adventure Time: The Secret Of The Nameless Kingdom is available from Steam here.
If you're interested in reviewing video games, why not join our Editorial Group?
Related:
Events » January 2015's Sprout Editorial Group Meeting
Articles » Filter Articles » Reviews
Articles » Categories » Technology
Info » Things To Do » Interests » Gaming
On the Web » Safety Information
*Submit your stuff for publication here*
Want to win a Sprout T-shirt? Fill in theSprout Satisfaction Survey!