Do You Want To Be Part Of The Cardiff Story?
TheSprout has teamed up with the wonderful folks at The Cardiff Story to produce some articles about Cardiff through history - your history - and to provide opportunities for you to get involved and be a part of it.
The Cardiff Story Museum – in the beautiful Old Library building – houses many entertaining, fascinating and interactive free galleries, to help you discover how Cardiff has evolved from the small market town of the 1300's to the bustling, vibrant city it is today.
It showcases photos, films, stories and objects that tell this story through the eyes of those who have experienced and made the city – its people.
Young people are a key part of the Cardiff story, so we want you to be involved with the great work they do. We think there are three main ways for you to get involved.
Firstly, a lot of The Cardiff Story Museum's events and workshops require input from you, such as memories, diary entries, photographs or items that you think tell Cardiff's story – your story. What have you got around you right now that sums up Cardiff to you? Cardiff Story is holding pop-up museums on Saturday 30th August 2014, Thursday 11th September and Saturday 27th September, which are the perfect opportunities to bring these along.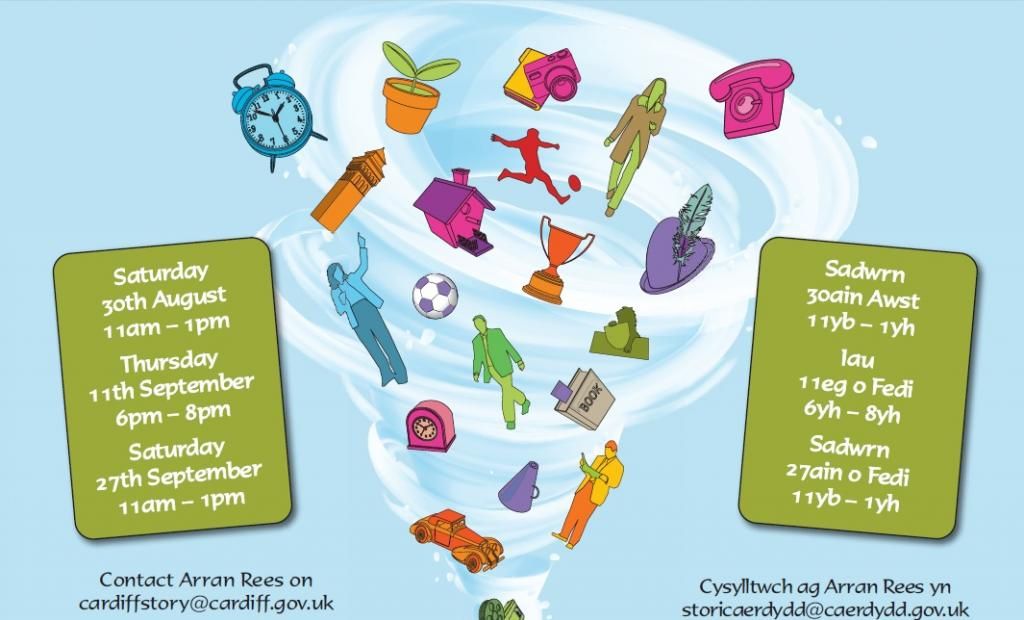 Pop-Up Museums to be held at the Cardiff Story Museum. Their most recent workshop can be seen in the gallery above.
Secondly, we also hope to give you access, over the Internet, to some of the most interesting bits of Cardiff's history from the Museum. We're talking Features, photo articles, and more! Stay tuned!
Finally, they have an exciting calendar of events and workshops that young people might be interested in seeing, so we hope to advertise them and review them for you. Let us know if you want to be one of our reviewers!
Ultimately, we hope to provide young people with information and opportunities that might inspire them and capture their imaginations, whilst enabling their history to be captured and heard for years to come. It's time to be part of Cardiff's history.
If you're inspired to write about history, whether yours, somebody else's or Cardiff's more generally, you can write for us. In a non-stalkish way, we're looking for you right now! Maybe a 'This Day In [Cardiff's] History' article whets your appetite… Maybe your grandmothers'/fathers' stories from WWI should be shared with the world…
Whatever floats your proverbial boat, we'd love to have it, and we'll pass it on to Cardiff Story, if you want!
Related:
Articles » Categories » History
Articles » Categories » Sport & Leisure
Articles » Categories » Volunteering
Info/Advice » Your World » Culture
Info/Advice » Education, Employment & Training
Events » August 2014: Sprout Editorial Group Meeting
Events » Cardiff Story: What's On (External Link)
Want to win a Sprout T-shirt? Fill in theSprout Satisfaction Survey!